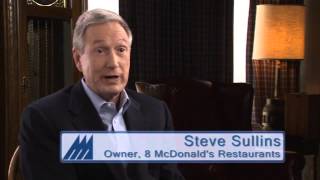 Corporate Wellness Strategic Initiative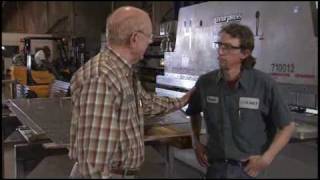 MarketPlace Chaplains
Neglect or Real Help?
A Chaplains Presence
Benefit of Chaplain Program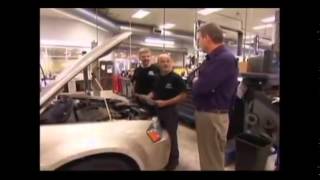 NBC Nightly News
Our Experienced, Trained, Called and Professional Chaplains Make the Difference!
Chaplain Rick Cooper
Rick Cooper
Electrical Engineering Degree, Prairie View A&M
Masters, Christian Education, DTS, Doctoral Candidate
Flight Testing F-16's
Chaplain Tera McFarland
Tera McFarland
BBA, Accounting
Masters, DTS
Professional Marital and Family Counseling Background
Chaplain Charlotte Turner
Company Care Leader
Tyler, TX
Professional background in corporate management and law enforcement
San Jacinto College – BA
East Texas Police Academy – Licensed Police Officer
Columbia Intnl Univ/Bible College & Seminary – Missiological Studies
Serving with Marketplace since December 2005, Division Director
Long term overseas missionary in East Africa and Russia
Honored as 2012 Chaplain of the Year at Marketplace Chaplains USA
Chaplain David Vernon
Valencia, CA
Business career background: President/CEO Data MicroImaging since 1982
Cal State Fullerton – BA, Political Science
Fuller Theological Seminary – MDiv
Serving with Marketplace since February 2008; Chaplain of the Year 2011
Ordained Elder; Spiritual Director; 25 years in Youth Ministry
Served on BOD for Family Promise (ministry to homeless children & their families); married 35 years
Chaplain Gloria Vives
Los Angeles, CA
Professional background: former Non-Sworn Police Investigator; Real Estate Agent; Business Manager; Disaster Counselor
University of San Francisco
Serving with Marketplace since May 2011
Ordained Elder at Bel Air Presbyterian Church; Hollywood Prayer Partner Coordinator; Certified Spiritual Director
An Actor in Commercials for JC Penny, CNN, Toyota, Kaiser Permanente, E-Trade, Nokia, MasterCard, Proctor & Gamble; has had two golf holes-in-one in her lifetime
Chaplain Victor Alfaro
Yorba Linda, CA
Professional background: Lawyer – Lima, Peru
Univ San Martin Porres – Law & Human Resources
Graduate – Association of Christian Alcohol & Drug Counselors Institute
Louisian Baptist University – MA, Biblical Studies
Serving with Marketplace since August 2011
Associate Pastor
Chaplain Wes Sullivan
Railroad Chaplain
Long Beach, CA
Professional background: Principal of an elementary school; wedding photographer; on BOD of Chamber of Commerce; served in Vietnam & Gulf Wars (US Army & Air Force)
Northwest Nazarene University – BA
Nazarene Theological Seminary – Mdiv.
American Theological Seminary – Th.D.
Serving with Marketplace since March 2005
Career US Army Chaplain; Police & Hospital Chaplain; Pastor of four churches (one of which he began from a Bible Study group)
Married 35 years to first wife (lost to ovarian cancer); married 12 years to current wife; has tried and failed to learn Latin, French, Greek and Spanish languages!
Chaplain Manuel Longoria, Jr.
Houston, TX
Business career background: Newspaper writer; high school Spanish teacher; Bilingual Communications Consultant; Caseworker for TX Department of Human Services
Texas A&M University, College Station – Communications/Journalism
Wayland Baptist University – Religion
Serving with Marketplace since October 2012
23 years pastoral ministry experience as a Senior Pastor, Associate Pastor, church planter and Associate Director of Mission for Lubbock Baptist Association
Native Texan who loves the Lord and loves people!
What's new?
Worklife Growth Series
READ MORE »
MyChap App
READ MORE »